Optometry & Optical Services in Tyler
E2E Vision is a modern, professional, full service optometric office. You can get your eye examination and be fitted for glasses and contacts in the same setting. We will never take your loyalty for granted and took extra care to offer great and comfortable fashion frames you cannot find at other optical shops in East Texas. We fit and evaluate multifocal, bifocal, astigmatic and single vision lenses with the best and technologically advanced materials to ensure comfort, clear vision and to maintain the health of your eyes. We also provide medical eye examinations for diabetes, hypertension, glaucoma, macular degeneration, dry eye and emergency visits for allergy, red eyes and foreign body removal.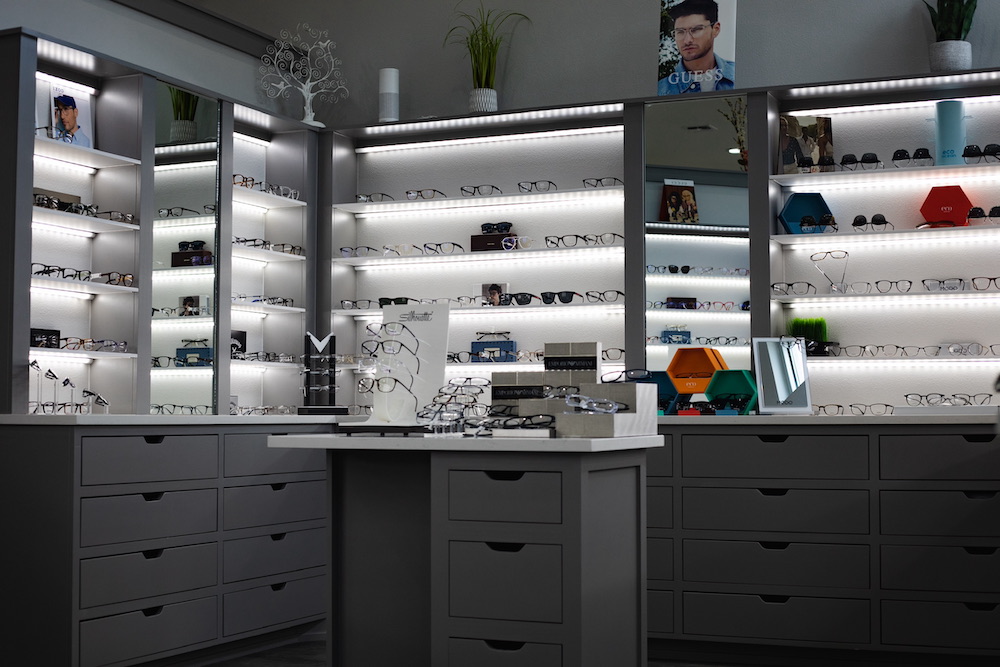 Shop our eyewear collection from the comfort of your home or office with virtual Try-on!
Contemporary eyewear provides you with much more than sharp vision. We carry the latest in designer eyewear collections in a variety of styles.
Virtual Try-on
Pick your favorites
Try-on in our office or at home
Professional advice on fit and lenses
Shop Now