About Us
E2E Vision is a modern, professional, full service optometric office. You can get your eye examination and be fitted for glasses and contacts in the same setting. We will never take your loyalty for granted and took extra care to offer great and comfortable fashion frames you cannot find at other optical shops in East Texas. We fit and evaluate multifocal, bifocal, astigmatic and single vision lenses with the best and technologically advanced materials to ensure comfort, clear vision and to maintain the health of your eyes. We also provide medical eye examinations for diabetes, hypertension, glaucoma, macular degeneration, dry eye and emergency visits for allergy, red eyes and foreign body removal.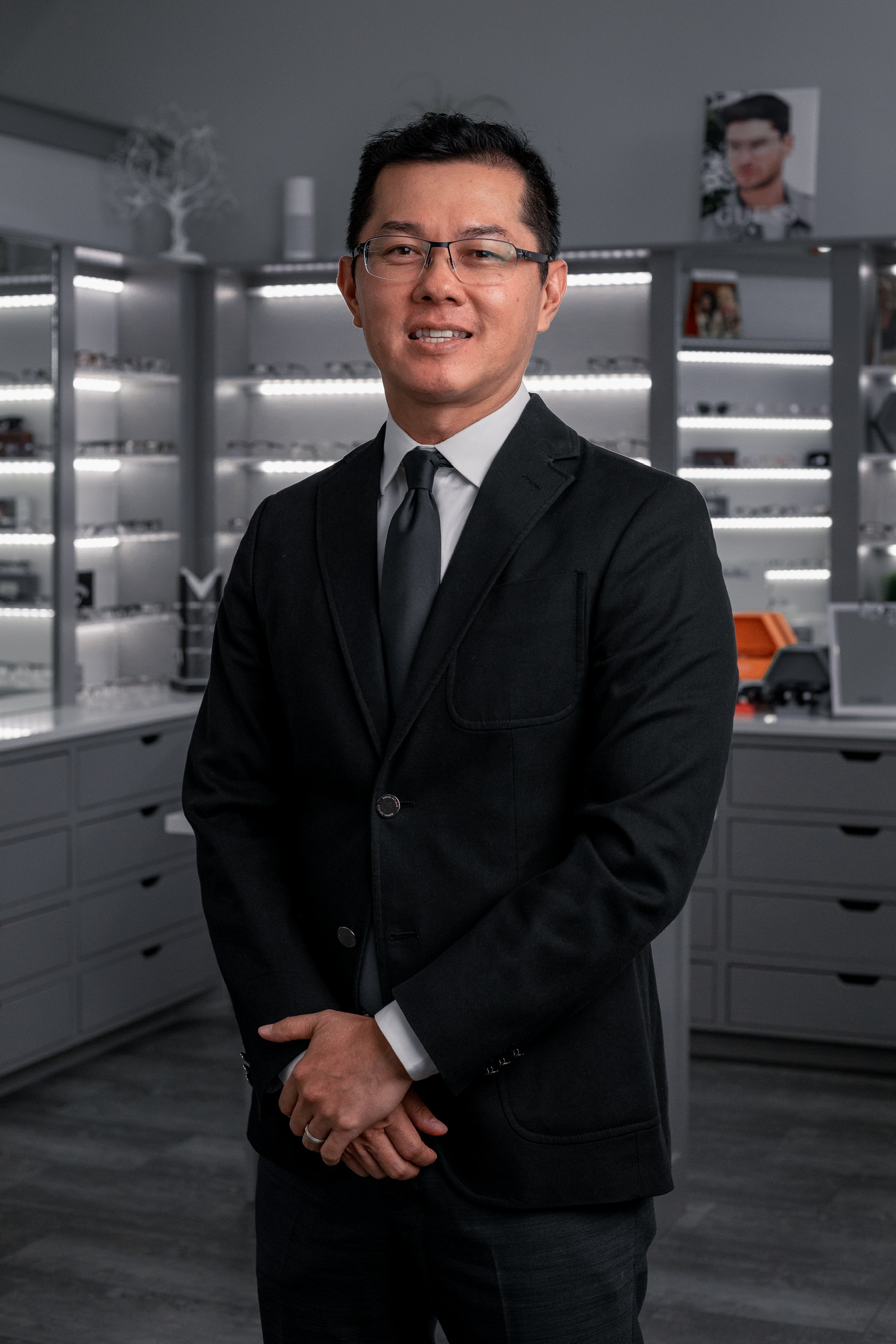 Meet Dr. Ly
---
Dat Ly, O.D.
Dr. Ly grew up in Austin, Texas and Sacramento, California.
After obtaining a Bachelor of Sciences in Biology from the University of California, Irvine, he went on to obtain a Doctor of Optometry degree from the Illinois College of Optometry. Dr. Ly was trained at the Veterans Administration Hospitals at Huntington, West Virginia and Mountain Home, Tennessee. He also completed an externship at the U.S. Army War College at Carlisle, Pennsylvania.
Dr. Ly has served as a Principal Investigator for numerous clinical contact lenses and solution studies for various manufacturers. He is a member of the American Optometry Association, the American Optometric Society and the Texas Optometric Association.
His interests include seeing pleasant patients, golfing, shooting, biking, reading, and spending time with his wonderful wife, Mimi Le, O.D. and three beautiful children.
Our Technology
e2e Vision performs eye exams utilizing state-of-the-art technologies to assess your vision and ability to focus on and discern objects. We are proud of the high level of technology we bring to East Texas.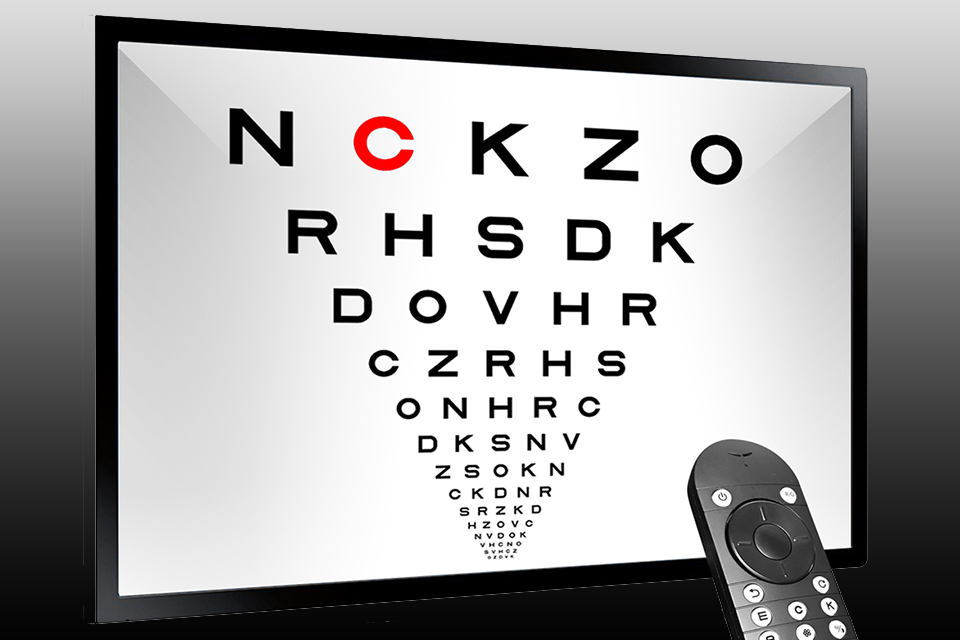 Sirius Visual Acuity System
Computer-based eye chart system allows us to randomize our tests to prevent memorization. It has the ability to play video clips and various digital images as fixation targets for children. Unlike projected eye chart, the Sirius Visual Acuity System maintains constant eye chart clarity to help efficiently improve acuity testing accuracy.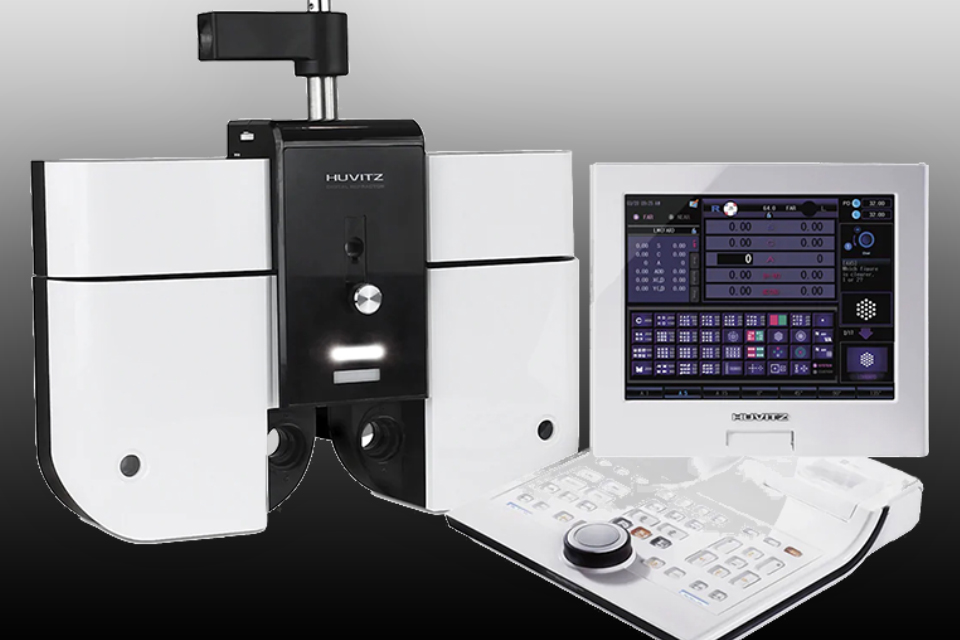 Huvitz Digital Refractor HDR-7000
The Huvitz Digital Refractor allows your prescription refining process to be seamless with simultaneous images presented next to each other for comparison rather than the alternating, flipping back and forth of choices. You are more likely to end up with a better prescription by not having to second guess yourself.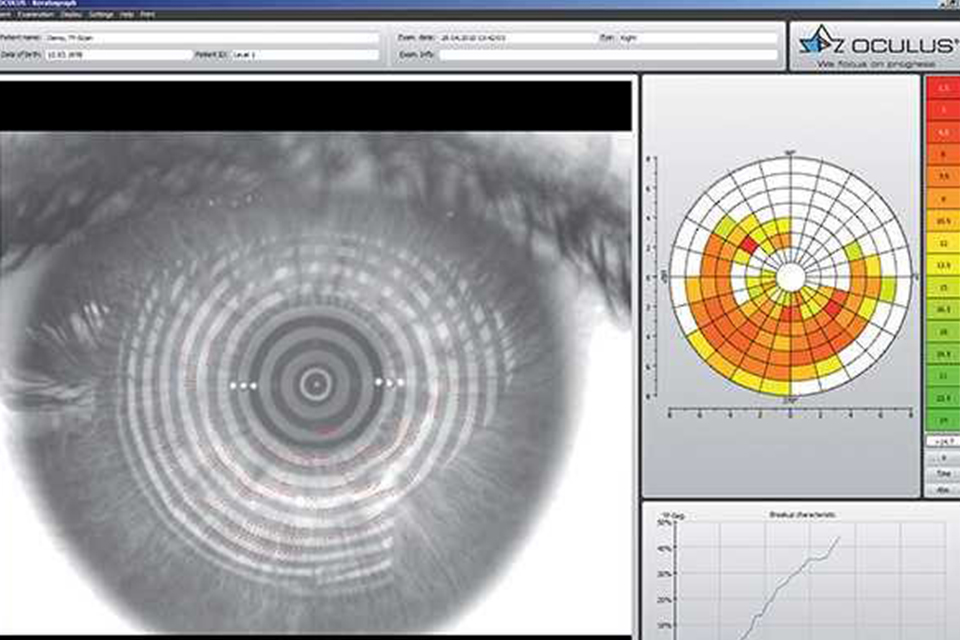 OCULUS Keratograph 5M
This high tech instrument measures the curvature of the front surface of the eye called the cornea. It allows us to detect and monitor corneal diseases such as Keratoconus. It also has the ability to capture an infrared imaging of the oil glands along the eye lids called Meibomian glands that can cause the majority of dry eyes; this allows us to tailor our dry eyes treatment based on the cause of dry eyes.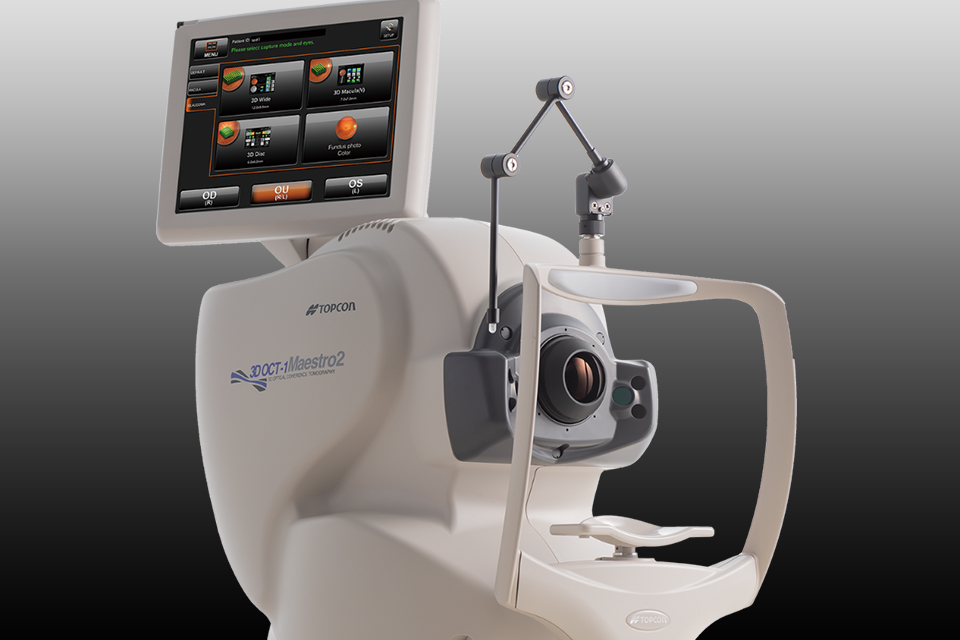 Topcon Maestro 2
The Maestro II allows us to capture a digital imaging of the different layers of the retina to detect diseases such as Macular Degeneration, Glaucoma, Diabetic Retinopathy, etc. This technology allows us to diagnose and monitor most retinal conditions.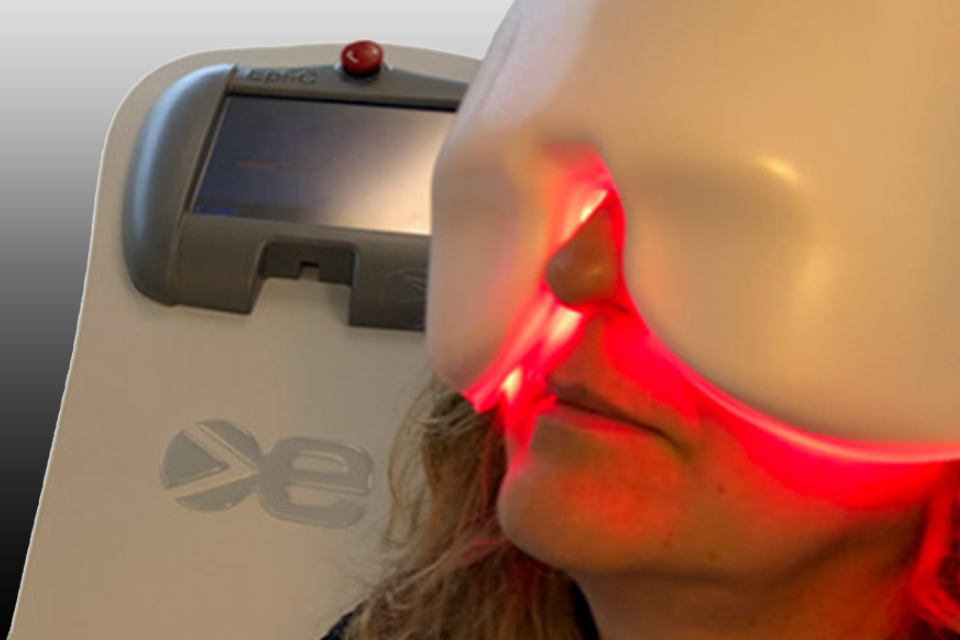 Marco Equinox LLLT
The Equinox is a new and advanced instrument that uses Red Light Wavelength that has been dialed in to penetrate underneath the skin surface to deliver precise wavelength energy to the oil glands along the eye lids to help alleviate evaporative dry eyes.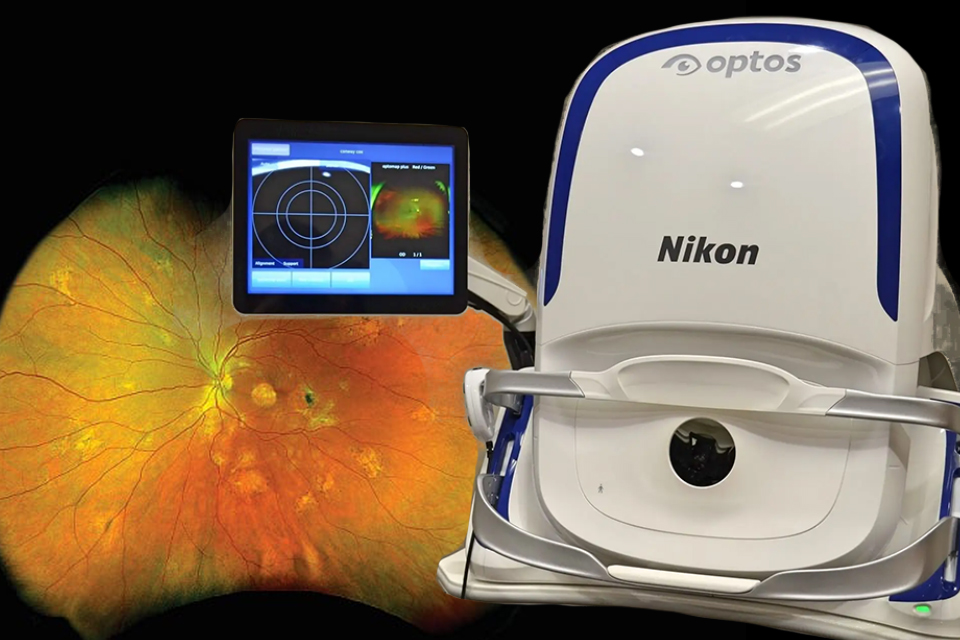 Optos California.
The Optos California is an ultra-wide digital imaging system that captures 220 degrees of the retina for screening purposes. It allows us to screen for retinal issues such as retinal tear, retinal detachment, etc.
Virtual Tour
If you are just learning about e2e, here are some photos of our modern office.
Our Reviews
Here's what some of our patients are saying.
Kathryn Cooke Pitcher
Dr. Ly is very thorough and does not rush through your appt. He always takes time to make sure all my concerns and questions are explained clearly so I understand completely my diagnosis and options available to me.
Hannah Hernandez
Super friendly staff and the Dr was amazing as well! They have a beautiful selection of glasses and just overall outstanding service! 10/10 highly recommended!!
Brandon Howard
I had a great experience, will be using them from now on.
Desiree Taylor
I am a long time customer of Dr. Dat and my whole family has been going to him for years. His entire staff is great and he is a very caring considerate doctor who always puts his patients first!! Need a new doc this is the one to go to!
Lane Dudo
Great experience! Very professional staff and I definitely plan on using again for my lens prescription.
Jamie Tyler
Dr. Dat Ly is so awesome! His staff are also ALWAYS great! I highly recommend this place! I feel like I've got the worst vision and he's helping me see better with hybrid contact lenses and now scleral lenses! Thank you!